News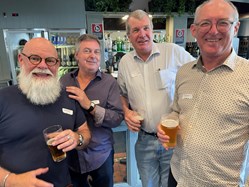 Class of 1977 Reunion
The OR77 cohort got together in November at the Orient Hotel in the Rocks to celebrate their 45 years of leaving Riverview.

There were over 50 in...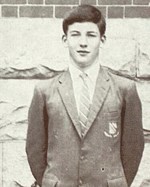 To Be Always the Best" - Remembering Gerard Windsor, Dux 1961 and 1962
When Gerard Windsor finished school at the end of 1962 and when he was about to enter the Jesuit Novitiate at Watsonia, Melbourne, Father Charles Fraser...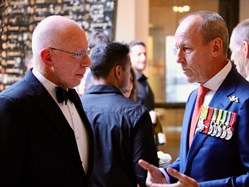 'Running Deep. An Australian Submarine Life', A Memoir by Peter Scott CSC (OR1982)
I was thrilled to be at the Anzac Memorial in Sydney on Friday night as Mike Carlton, AM launched my memoir 'Running Deep. An Australian Submarine...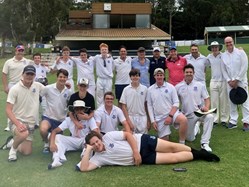 OLD BOY PARENTS JOIN IN P&F SOCIAL CRICKET MATCH
It didn't rain, the ground was in top condition, there was a lot of good cricket played, and bar Mark Edwards' tender calf muscle towards the end...
Class of 1977 Reunion
The OR77 cohort got together in November at the Orient Hotel in the Rocks to celebrate their 45 years of leaving Riverview. There were over 50 in attendance...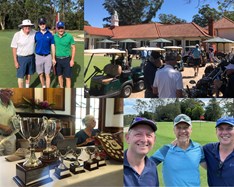 ANNUAL OIU GOLF DAY 2023
Faced with a very warm day of 32 degrees, plenty of hydration was in order for the OIU's annual golf day held on Wednesday 8th March at Avondale...
NEW PLAY METROPOLIS FEATURING OLD BOY DIRECTOR
Harry Flitcroft (OR2010) is producing an independent production of Metropolis at Hayes Theatre Co in East Sydney later this month. It's a new musical...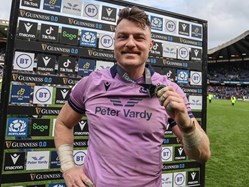 JACK DEMPSEY PLAYER OF THE MATCH FOR SCOTLAND IN SIX NATIONS VICTORY
Jack Dempsey (OR20012) claimed Player of the Match as Scotland held out to defeat Italy 26-14 in Round 5 of the Guinness Six Nations last month. The hosts...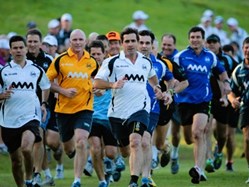 THE GPS GOLD CHALLENGE - OCTOBER 7
Are you a GPS Old boy who left in 1989 or 1990?

The GPS Gold Challenge is the largest GPS Old Boy event. It is now held every 2 years for Old Boys...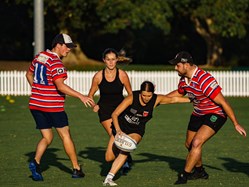 HEARTBEATS FOR XAV TOUCH FOOTY A GREAT SUCCESS
The inaugural Heartbeats for Xav Friday Night Lights touch football competition took place at Rawson Oval on Friday 24th March. Run by the Mosman Whales...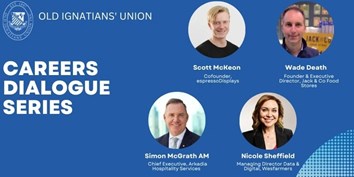 OIU CAREERS DIALOGUE SERIES - 30th MAY 2023, 5:45 PM - BOOK NOW
The OIU has gathered an amazing panel of successful business executives and entrepreneurs to share critical career learnings with our young Alumni.
...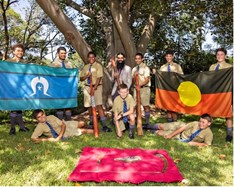 OIU FIRST NATIONS MENTORING PROGRAM - CALL FOR VOLUNTEERS
The OIU First Nations Mentoring Program has been running successfully at Riverview for 20 years. However, as with many initiatives, COVID restrictions...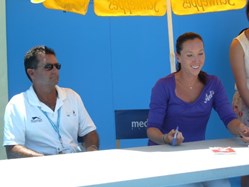 AUSTRALIAN OPEN RETURN - A PERSONAL JOURNEY
Sometimes seeing an old friend after many years absence can be daunting, what to expect, have they changed, have you changed to much to reconnect. In this...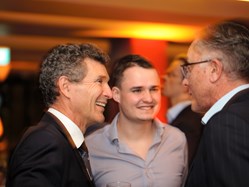 THE OLD IGNATIANS' COMPANION MENTORING PROGRAM
The Old Ignatians' Companions Mentoring Program was launched in 2020 in response to survey feedback from younger old boys as to how the OIU could best...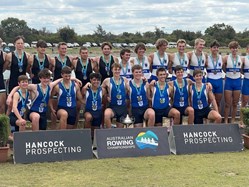 RIVERVIEW VIII VICTORIOUS AT NATIONAL CHAMPIONSHIPS
on behalf of the Union, we congratulate Saint Ignatius' College Riverview 1st VIII crew who rowed their way to victory at the 2023 Australian Schoolboy...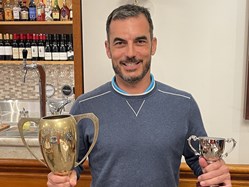 RIVERVIEW vs JOEYS OLD BOYS' GOLF DAY 2023
After a two year hiatus due to Covid lockdowns the Riverview vs Joeys Old Boys' Golf Day was held at Avondale GC on Wednesday 7th September, with...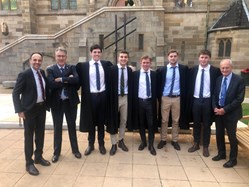 FORMAL DINNER AT COLLEGE
On Monday 27th March, I accompanied the School Principal Dr Hine to a formal dinner at St Johns College within the University of Sydney. The two institutions...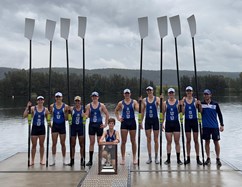 DOMINANT PEROMANCE BY RIVERVIEW CREWS AT 2023 HEAD OF THE RIVER
As mentioned earlier in the newsletter, we congratulate all students who competed in the Head of the River Regatta at SIRC on the weekend of March 25.....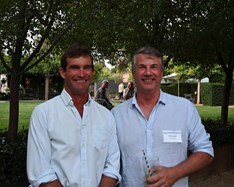 RIVERVIEW IN JUGIONG
Over 80 members of the Riverview community gathered at Jugiong recently College's Boarding Roadshow! Many Old boys and their families were in attendance....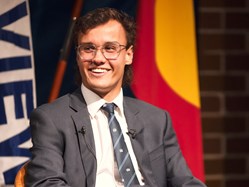 JESUIT AND HUMAN RIGHTS LAWYER FRANK BRENNAN SPEAKS ON VOICE TO PARLIAMENT
With Australians voting in a referendum this year and being asked to alter the Constitution that establishes an Aboriginal and Torres Strait Islander ...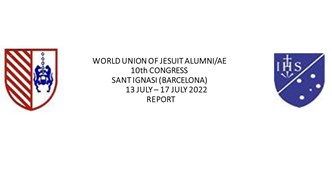 10th World Union of Jesuit Alumni/ae Congress Report
The 10th World Union of Jesuit Alumni/ae Congress was held in Barcelona, Spain at Sant Ignasi School, Sarria from 13 - 17 July 2022.

The link to...

Jesuit Mission - CFO Opportunity in Sydney
Jesuit Mission is seeking a Chief Financial Officer (CFO) to lead the financial and company secretarial functions of the organisation. As part of the...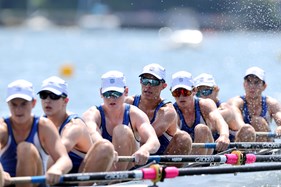 139th Gold Cup Rowing Regatta
We're so proud of our crews who participated in the 139th Annual Gold Cup Rowing Regatta on Saturday, demonstrating incredible determination, strength,...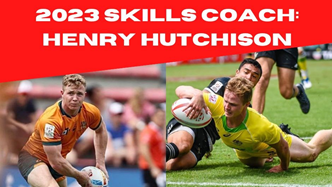 Old Ignatians' Rugby Club News
Old Ignatians' Rugby Club are about to enter their 55th season and we will be fielding 4 senior teams including an u'21 Colts team. Our season...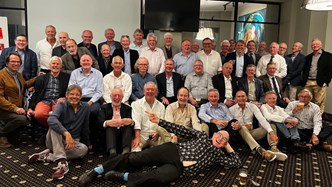 Class of 1972 50 Year Reunion
It seemed that the Biblical catastrophes of drought, floods, storms, famine, pestilence and plagues were going to prevent the 107 surviving members of...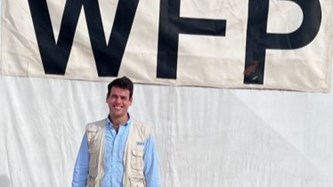 Member update from Somalia
Somalia is currently in the midst of its worst drought and hunger crisis in decades after four consecutive failed rainy seasons, and a fifth projected...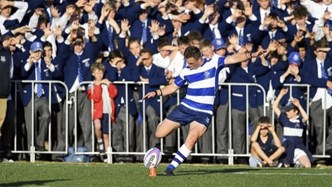 SPORTS UPDATE: JUNIOR WALLABY SELECTIONS / SYDNEY KINGS
Congratulations to Jack Bowen (OR21) and Henry O'Donnell (OR21) on their recent inclusion in the junior Wallaby Squad and Jordan Hunter (OR14) playing...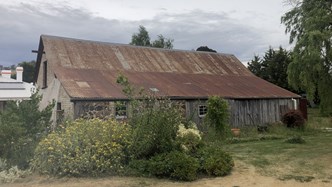 Member Profile: David Serisier(OR75)
On a recent visit to Orange I was welcomed into the home of local artist David Serisier (OR75), who had recently moved from Sydney to "Summer Hill...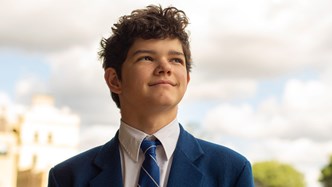 RIVERVIEW BURSARY PROGRAM - MICHAEL PUNCH
BURSARY FUND

The Old Ignatians' Union had for over fifty or more years, through its widespread and popular country reunion programme, encouraged...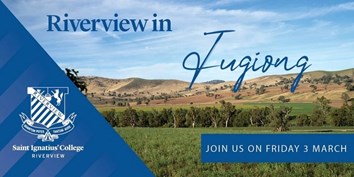 COUNTRY REUNIONS 2023
3 MARCH: JUGIONG

6 MAY: WAGGA

22 JUNE: NARRABRI

28 JULY: SCONE

12 AUGUST: ...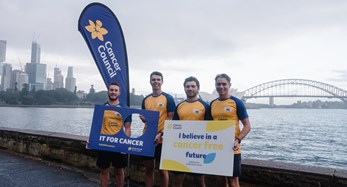 Mates vs States fundraiser - Jasper Gotterson (OR17)
I along with my three best mates, Rory Cheal, Max Cutrone and Sean Stuart (who are all Knox old boys from the class of 2017) are attempting to run across...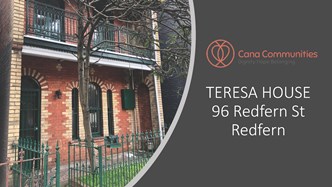 Teresa House Upate
Teresa House Update - Good news

The New Year has seen an increase in the number registered volunteers to a point that we can open the House...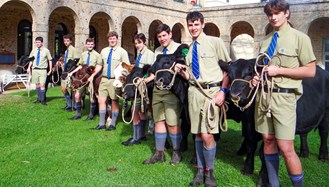 It's not too late to DONATE.
The Riverview Show Cattle Program is an important part of the overall agricultural program at the College, and usually relies on the generosity of Ignatian...
GOLD CUP BBQ A RUNAWAY SUCCESS
The 139th Riverview Gold Cup Regatta was held last Saturday on the Riverview Course, with over 1,00 athletes competing in a 52 race program. As this was...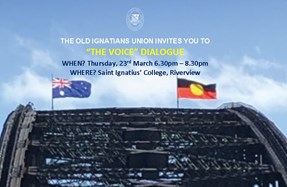 4th Old Ignatians Dialogue - Thursday 23 March - 6.30pm - Tickets on sale now
This year Australians will vote in a referendum. We are being asked, 'Do you support an alteration to the Constitution that establishes an Aboriginal...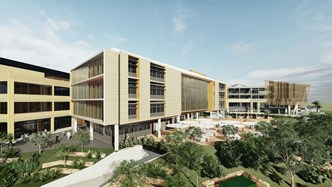 Plans for new School Teaching and Learning Wing released
The School recently released plans of the new future learning environment 'Wingaru' - a Cammeraigal term which means 'to think'. The...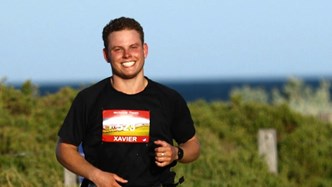 Heartbeats for Xav - Gold Coast Marathon festival
Xavier O'Grady (OR2019)

Xavier O'Grady (OR19), died on 2 October 2022 from sudden cardiac arrest. He had completed the Melbourne half marathon....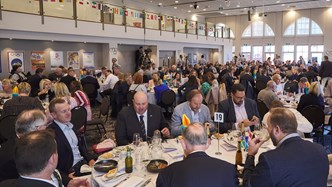 ANNUAL SPORTS LUNCH: 25 AUGUST SAVE THE DATE





Save the Date: 2023 Sports Lunch: Friday August 25.

In the...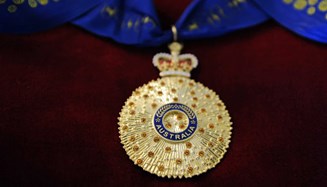 Australia Day Honours - 2023
On behalf of the Union, we congratulate the following member of our Community who received Australia Day Honours in 2023.

Mr David Templeman AM...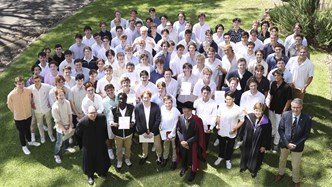 2022 Laureate Assembly
On Friday February 10, The School celebrated the Class of 2022 at the Laureate Assembly in Ramsay Hall, recognising in particular the Dux of the College,...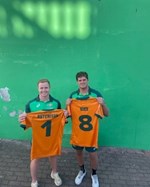 News Flash: Dally Bird (OR2020) debuts for Australia
Dally Bird (OR2020) 20 years of age, got a late call up to join Australian 7s team in South Africa. He did not know if he could step up, he did scoring...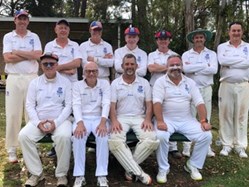 Old Ignatians' Cricket Club Masters and Classics
Old Ignatians' Cricket Club Masters and Classics currently runs 2 teams. One in the Sydney Masters (Over 40s) Competition and one in the Sydney Classics...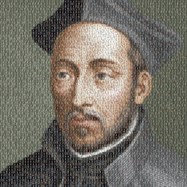 All the Presidents -
As a tribute to past Presidents as we celebrate our 125th Year, I have attached a summary list of past President beginning with our Foundation President...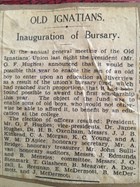 Class Bursary Scheme celebrates 25 years
It is 25 years since the OIU Class Bursary Program was launched in the Centenary Year of 1997. The OIU was very supportive of it and the Committee gave...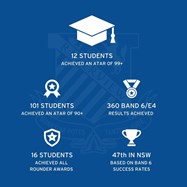 Graduating class of 2022 HSC results
We are extremely proud of the Class of 2022 for achieving phenomenal results in the HSC, in particular the Dux of the College, Patrick Byrne, who achieved...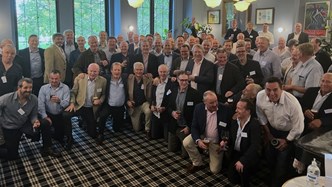 1982 Reunion - Sydney
On Friday 16 September, 2022, 75 old boys from the 1982 year gathered at the Tattersalls Club in Sydney to celebrate 40 years since leaving. With table...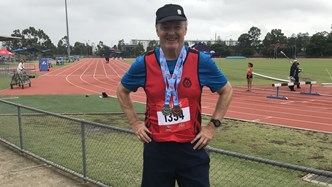 Run Ron Run
Attached is a Photo of Ron Ross (OR76) competing at the NSW State Relays.

He has previously won gold in the over 50's for 4 x 100m and 4 x...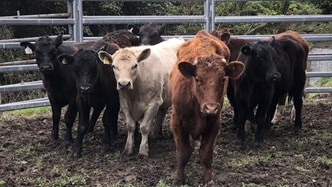 RIVERVIEW FARM/SHOW CATTLE UPDATE
On behalf of the Union, I want to thank those members of the Riverview family that donated stock and time to this project.
• James Graham, Coolac...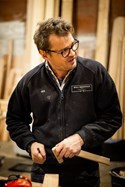 MEMBER PROFILE: Will Brennan
Will Brennan(OR2004) was a boarder at Riverview from year ten to year twelve. He grew up in Warren, then moved to Orange. After graduating from Riverview,...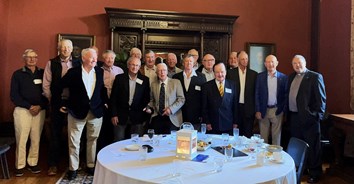 1962 Year group return to School
The Class of 1962 gathered last month at the School to celebrate the 50th anniversary of their graduation. A mass in the chapel with Fr Joe Dooley SJ was...
2022 OIU Christmas Drinks at the Diddy
More than 60 members attended the Annual OIU Christmas Drinks, held this year the The Longueville Sports Club. There was a wide cross-section of years...
View all as list